Put an End to Your Cleaning Worries with Our Affordable End of Tenancy Cleaning in London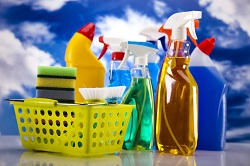 Are you moving out of your rented property soon and you need to give it a thorough clean before you leave, only you don't have much free time? We have the solution: hire Deep Cleaning. We offer affordable and high quality end of tenancy cleaning. We'll give it the deep cleaning it probably needs and save you all the hard, dirty work. Leave it to our experts and they'll get on with it straight away. Call now on
to book expert end of tenancy cleaning services in London today and you'll get a free quote! Plus, we can provide a same-day service so if you are in a real hurry to get the place cleaned, get in touch with us now and we can carry out the job the same day.
Our team of end of tenancy cleaners are a group of hard working, professional, reliable individuals who are all highly qualified and have years of experience in move out cleaning. In other words, you won't find a better, more impressive team than ours. They all work hard yet swiftly and if you hire them, it won't take long before you see great results. Don't worry about cleaning your rented property. Just leave it to us. We can solve all your cleaning problems. Call
now to book a date. We will help you get your deposit back!
Our End of Teanancy Cleaners in London Clean With a Green Conscience
Did you know that many of the cleaning products you buy contain lots of chemicals that can dramatically affect your health in a negative way? For that reason, we use eco-friendly products that contain all natural ingredients to benefit you and the planet on which we live. So if you would like to book with us for end of tenancy cleaning, go ahead and you will receive the greenest clean ever! We'll clean every little bit of the property until there's no dust or dirt left in sight, using our eco friendly cleaning tools.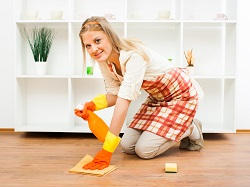 How many of you would love to use a professional end of tenancy cleaning company in London to help with your end of lease cleaning? We guess probably a lot of you who would love to. But there's one thing that stops you from hiring a company as such: money. The great news is, you don't have to worry about paying over the odds with us because our end of lease cleaning services are more than affordable to you all. So if you have long been on the lookout for cost-effective services, you have found one of the most affordable companies in the area. Plus, you don't have to compensate on the quality of service. It's still as good as ever!
London End of Tenancy Cleaners Will Magically Remove Mess - Book Now!
Act now if you are moving out of your rented property in the next few days or so and need to have it professionally cleaned. Our London end of tenancy cleaning service gives you the opportunity to get on with your life and your day to day tasks without having to worry about cleaning. Deep Cleaning has long provided clients with high quality move out cleaning services, so don't hesitate to call us now on
for a free quote and you can talk to an expert here. Coming to the end of a lease can be stressful, so let us take some of that stress out of the way by letting us clean up your rented property – it will be one less job to do.
Save